Doors at 7. Show at 8. Seating is first come first served. Ages 18+.
$10 ticket increase at the door.
With her 2017 debut Shame, Americana songwriter and multi-instrumentalist Rachel Baiman emerged as a fearless voice of the American female experience. "Shame" was featured on NPR's "Songs We Love", called a "Rootsy Wake-up Call" by Folk Alley, and described by Vice's "Noisey" as "flipping off authority one song at a time." On her new full-length album Cycles, Baiman has found a grittier musical medium for her signature unabashed and defiant songwriting, employing a majority-female team including co-producer Olivia Hally, known as the front woman of Indie-pop band Oh Pep! 
Cycles is a collection of songs encompassing the many ways that we destroy and rebuild as people, as families, and as a country. Songs about the cycle of life inspired by the birth of a nephew and the loss of a grandmother, songs about internal mental cycles of ambition and self-doubt, the cycle of progress and regression in our country's political journey, and the cycles of growth and reinvention that relationships take on. At times heartbreaking, at times celebratory, the album is a reflection of a lot of life experienced in a relatively short amount of time, a desire to hold fast to the people we love in the wake of so much uncertainty, and an exploration of the immense and unique strength of women in the face of adversity.
Originally from Chicago, Baiman moved to Nashville at eighteen, and has spent the last decade working as a musician in a wide variety of roles, from session musician (Molly Tuttle, Kelsey Waldon, Caroline Spence), to live sidewoman (Kacey Musgraves, Amy Ray), to bandmate and producer. Fiddle music was her first love, and she is known in the bluegrass and old time world for her work with progressive acoustic duo 10 String Symphony with fiddle player Christian Sedelmyer. Her first solo album Shame, was produced by Andrew Marlin of Mandolin Orange, and established her role as part of a new generation of political songwriters. Since 2017, Baiman has toured her solo project internationally with appearances at the Kilkenny Roots Festival in Ireland, the Mullum Music Festival in Australia, and the Kennedy Center Millenium Stage in Washington, DC. She has also released a variety of small scale projects; her 2018 Free Dirt EP Thanksgiving, which read as a sort of epilogue to Shame, a duet project with singer Mike Wheeler, which is a more stripped down nod to her acoustic roots, and a 2020 single, Wrong Way Round, which shows more sonic experimentation and hints at musical direction of Cycles.
Inspired by the burgeoning grunge rock scene in Melbourne, Cycles was recorded in Australia in the glorified storage unit known as Purple Wayne Studios (Big Smoke) with engineer Alex O'Gorman (Angie McMahon). In addition to Hally on bass, piano and guitar, and Baiman on guitar, strings and banjo, other musicians include Melbourne drummer Bree Hartley, guitar players Cy Winstanley (Brandy Clarke) and Josh Oliver (Mandolin Orange), and guest vocalists Dan Parsons, Dan Watkins and Maggie Rigby (The Maes). The album was mixed by GRAMMY winning engineer Shani Gandhi, who is based in Nashville but originally from Australia as well.
---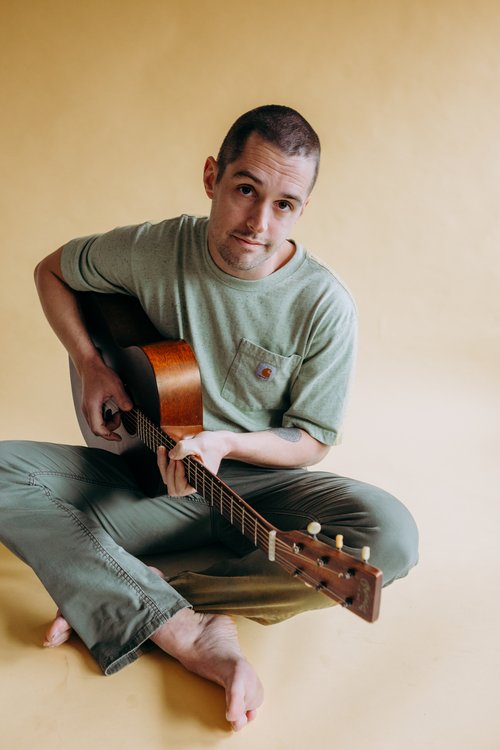 NICHOLAS JAMERSON
In the last ten years or so Nicholas Jamerson has put together a catalogue that reaches across broad spectrums in both substance and style. The eastern Kentucky native has endeared himself to fans in the region and beyond as a founding member of the duo, Sundy Best. In recent years Nicholas performed extensively solo and with his band The Morning Jays. Both with band and on his own Nicholas has made his mark on the most hallowed stages and events in the region. From the Grand Ole Opry and Ryman Auditorium to Americana and Master Musician Festivals. He is among an esteemed group of todays artists who have shaped , redefined, and expanded the notions of Appalachian and Southern music , and reminds people why they love it and enjoy its many splendors.
Jamerson's songs are known for their attention to the natural world, warm hearted characters , and the plight and triumphs of the modern day hillbilly.  
The Morning Jays are comprised of gentlemen from across the state lines of Kentucky and Tennessee. A blend of country, rock, folk, bluegrass, r&b, and 4 part harmony creating a sounds Taylor made for square dances to summer time, living rooms to lazer shows.
Jamerson's debut solo album NJ, released January 18 , received glowing reviews from outlets like Rolling Stone and Still: The Journal.
Tour history includes the Grand Ole Opry and the Rymann Auditorium in Nashville,
Americanafest ( John Prine Headliner)
Master Musician Fest ( Jason Isbell , Charley Crockett, War and Treaty, Lost Dog Street Band, Cedric Burnside)
Route 91 Harvest Music Fest- Las Vegas ( Keith Urban, Lady Antebellum
Rail Bird
Bristol Rhythm and Roots
Floyd Fest
Eddies Attic - Decatur Georgia
The Evening Muse - Charlotte
Shared the stage with the following acts : Steve Miller, Lynyrd Skynyrd, Charlie Daniels, Clint Black, Randy Rogers Band, Chris Stapleton, Billy Strings, Tyler Childers, Cody Canada and The Departed, Joe Diffie, Elizabeth Cook, Brother Smith, Chelsea Nolan, Wayne Graham, Josh Nolan, Lilly Hiatt , Luna and The Mountain Jets, Laid Back Country Picker, Abby Hamilton